The word prophylaxis means "to prevent disease". A dental prophylaxis, otherwise known as a routine cleaning, is a procedure is performed on healthy patients who just need a little maintenance in order to ensure oral health, and should be part of regular dental hygiene. A prophylaxis cleaning is an important dental treatment for stopping the progression of gum disease, tooth decay, and gingivitis.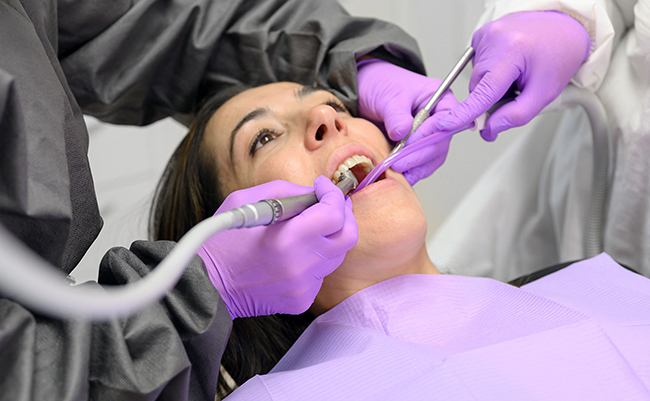 During this procedure, your teeth will be thoroughly cleaned, by removing plaque and tartar from the front, back, and sides of teeth using a dental scaler or water stream. Most dental patients only require this type of cleaning, especially if they have kept up on daily dental hygiene and semi annual dental appointments.
Recommended once every six months by the American Dental Association, routine dental cleanings are a great way to ensure your oral health! Prevent dental issues caused by bacteria growth, by removing excess plaque and tartar (where bacteria is found).
Prophylaxis for Kids
Children have unique needs when it comes to dental care, as they are more vulnerable to decay and other dental problems than adults. One review by the American Academy of Pediatrics states: "Poor oral health is one of the most common health conditions of childhood in the United States."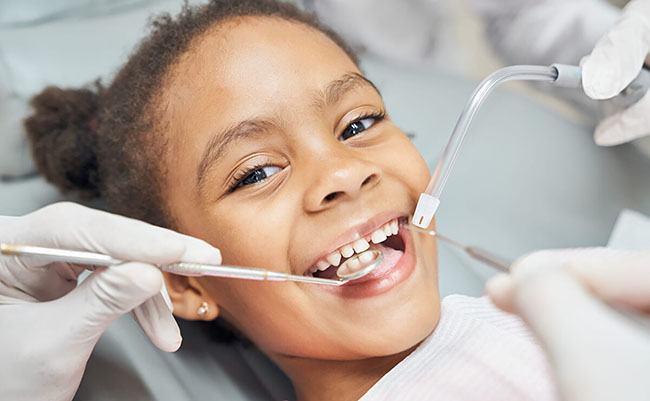 It is recommended that kids have their first dental examination and prophylactic treatment at 12 months of age.
Our pediatric dentists specialize in helping children who experience fear and anxiety related to dental visits. The primary goal of prophylaxis for young children is to get them used to seeing the dentist early on. This way, the dentist can administer preventative procedures when needed, such as dental sealants and fluoride treatments, to prevent tooth decay down the road.
Keep your teeth healthy and your smile looking great by scheduling your next teeth cleaning with us today!