Stephen Keesee, DDS Prosthodontist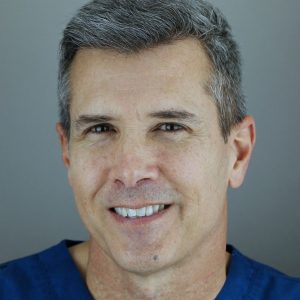 Dr. Stephen Keesee is a graduate of Carson-Newman College and the University of Tennessee Center for the Health Sciences. During his career in the Army Dental Corps, he was stationed in Korea, Italy, Germany, Iraq, Fort Jackson, and Fort Campbell.
He attended his prosthodontic residency at Fort Gordon, Georgia, and attained Diplomate status (board certification) in 2003. Dr. Keesee has presented at the numerous dental society meetings including the American College of Prosthodontics and the American Dental Association's annual sessions.
Following his retirement from the Army, Dr. Keesee has worked in private practice and at the Veteran's Affairs Medical Center in North Carolina.
He enjoys reading, music and running.